Look out Jack! Chucky's back!
This Ugly Christmas Sweater by Faux Real is killer. Chucky has been on the naughty list since 1988, and now he's got the hat to prove it.
Strike fear into the hearts of everyone at the kid's table this holiday season with Chucky on your chest.
Details
Men's sizing
Dimensions: Approximately 22" wide
Materials: 100% polyester
Licensed by: Universal Studios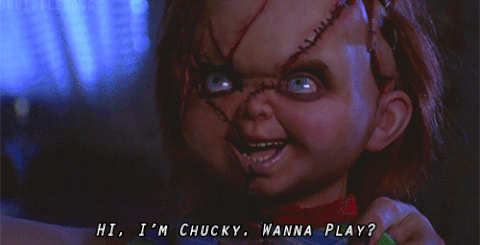 Theme:

Movies & TV
Occasion:

Christmas